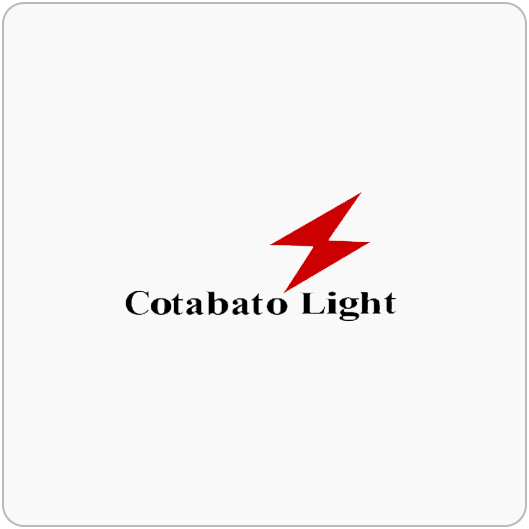 Cotabato Light & Power Company
Cotabato Light and Power Company is a privately owned electric utility in the Philippines. Its franchise area encompasses Cotabato City and parts of the municipalities of Datu Odin Sinsuat and Sultan Kudarat.
Payment should be through an EON account.
---
Cotabato Light & Power Company
To pay, click "Continue" then provide the following information:

Payor's Name
Account ID
Amount

Payment will be posted within 3 banking days.
Note: Not available for guest checkout.