EON Cyber Visa Card Replacement
Is your EON Cyber Visa card expiring in August - December 2022? Sign up for free card replacement now!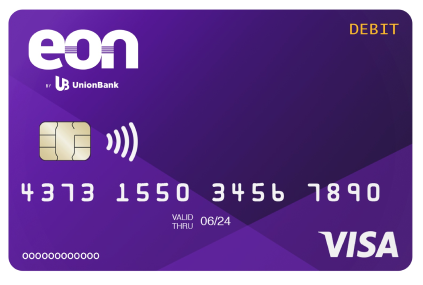 Uh-oh! We cannot process your request
We apologize for this inconvenience. Please try again or visit our Contact Us page to send us an inquiry so that we can assist you.
One-Time Password
A 6-digit code has been sent via SMS to your registered mobile number ending in . Not your mobile number? Send us a message so that we can assist you.

---
Copyright © 2021 Union Bank of the Philippines All Rights Reserved