Send money to any UnionBank account
using the EON app with these simple steps:
1
Log in to your account
Tap "Send Money" in the "Products and Services" menu and click "UnionBank Account".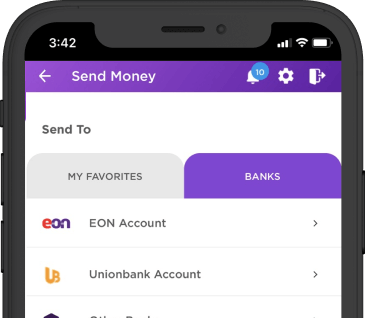 2
Select the Source Account
Choose your EON account and fill in the UnionBank account details of your recipient.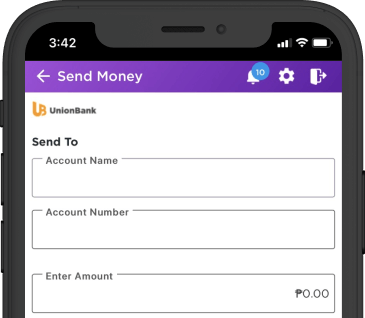 3
Transaction Success!
You've successfully sent money to a UnionBank account.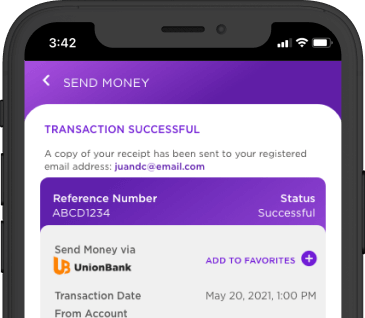 Benefits of
EON to UnionBank Cash Transfers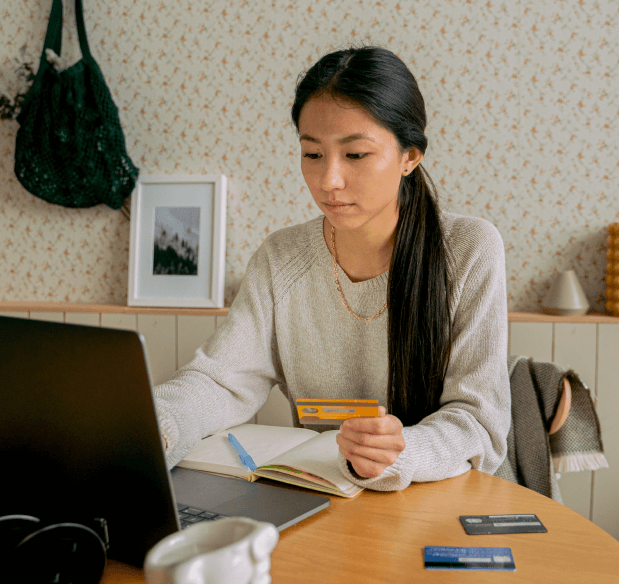 Cashless Convenience
No need to line up in banks to handle paper bills and coins! Fast, easy, and convenient, you can send money in the comforts of your own home when you use the EON app.
Free
No need to worry about hidden or additional fees on top of your transactions. Transferring money via the EON app doesn't incur any hidden fees.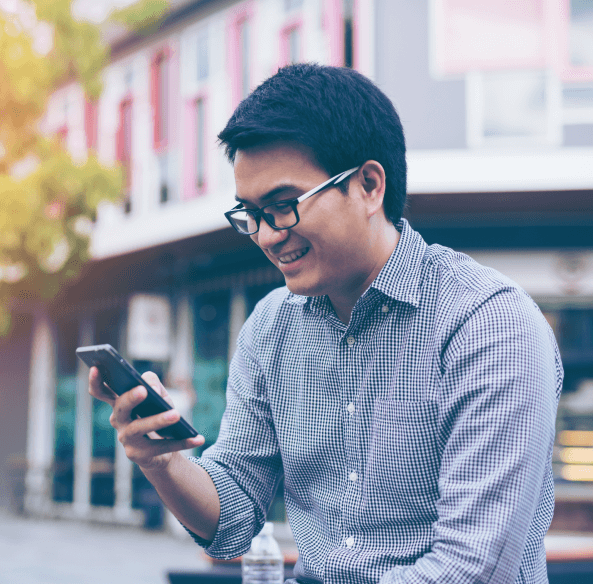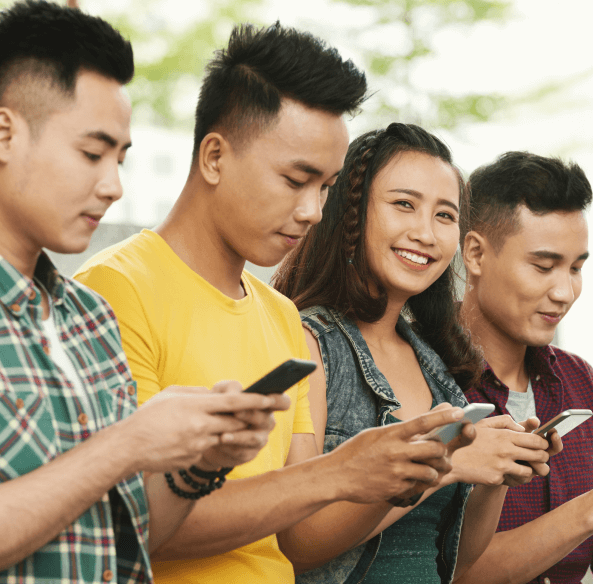 Consolidated Transfers
You don't need to waste your time repeatedly clicking buttons. Send money to multiple UnionBank accounts with just one transaction.
Safe and Secure
The EON app is a safe and secure app for all your online banking transactions. Equipped with bank-grade security features, we ensure that all our users experience a safe transaction each time they open the app.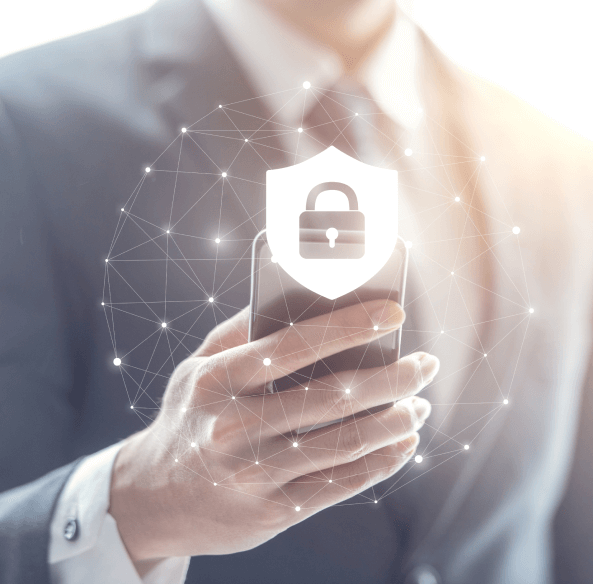 Frequently Asked Questions
Can I request for cancellation of the cash transfer?
All successful funds transfers can no longer be reversed or cancelled. Please always make sure to provide the correct details when you send money to an EON account.
Do I need to log in to EON to send money to a UnionBank account?
Yes, you need to log in to your EON account to access our send money feature. Making an account is quick and easy! Just download the EON app from the Google Play Store or Apple App Store to enjoy a more convenient way to send money to UnionBank.
How long does the cash transfer take?
Cash transfers via the EON app are done in real-time. If the amount you transferred does not reflect in the recipient's UnionBank account within 24 hours, please contact our 24-Hour Customer Service.
How safe is it to send money to a UnionBank account using the EON app?
EON employs bank-grade security features to ensure a safe and reliable online cash transfer experience. We use two-factor authentication (device registration and OTP) and comply with Bangko Sentral ng Pilipinas (BSP) regulations.
What is the daily limit on the amount of cash I can transfer?
The maximum daily send money limit is capped at Php 100,000 for EON Lite, Php 500,000 for EON Plus, and Php 1,000,000 for EON Pro.
When would a cash transfer transaction fail?
Sending money from EON to UNIONBANK may be rejected due to the following: • Your account has insufficient funds • Incorrect or invalid account number format Your account will not be debited when a send money request is rejected due to the above reasons. As a reminder, please make sure to always provide the correct details when you send money to an EON user.