Pay online for the following
Bills and Subscriptions with EON

Telco Bills
With EON, there's no need to leave the house and go out of your way to settle your bills. Our quick and hassle-free telecom online payment feature lets you pay your phone and internet bills online from the safety of your home.

Post-Paid Cable and Utility Bills
EON offers the quickest and easiest way to top up your utility load! Always stay connected to your Cignal Prepaid, KLoad, Sky Cable Prepaid, and Skydirect accounts by topping up online with EON.

Credit Card Bills
Gone are the days when you had to go out to pay your credit card bills. With EON, online credit card payment is possible - and made easier, quicker, and more convenient.

Home Utilities: Water and Electricity
There's now an easier and faster way to pay your bills with EON's online electricity and water bills payment feature. No need to worry about missing due dates, just pay online anytime in the safety and comforts of your home. Stay on top of your bills with convenient ways to pay with EON.

Transportation Cards and RFIDs
You don't have to worry about cashing in at a store or falling in line to top up your transport cards. Load your Beep Card, EasyTrip RFID and AutoSweep RFID all with the EON app.

School Tuition Fees
EON is helping families adapt to the new normal by letting you pay school fees online through our app. Many schools in the Philippines now accept school fees payment online through EON, giving you a convenient option despite the new challenges of the school year. You're assured of a safe, contactless, and reliable way to pay school fees.
Pay Bills Online in
3 Simple Steps
1
Log in to your account on the EON mobile app
After successfully logging in, tap "Pay Bills" in the "Products and Services" menu.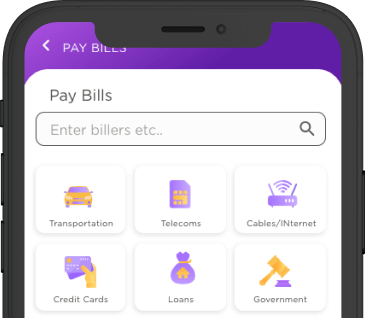 2
Select the Source Account you wish to use to pay
Pick your biller and merchant and fill out the form with required information.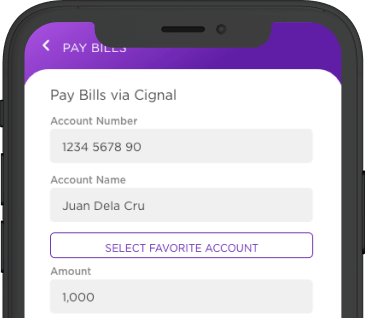 3
Click 'Continue'
Follow the subsequent steps to confirm your online payment.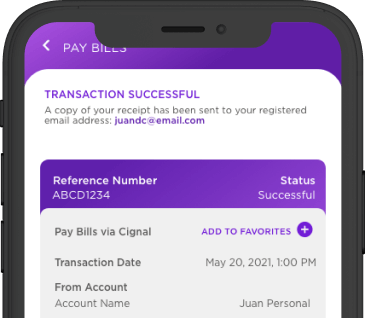 EON Partners and Merchants
EON Bank has partnered with some of the leading merchants and billers in the Philippines to make your online bills payment as easy and hassle-free as possible. Check out our list of partners to see bills and utility payments we support.
Frequently Asked Questions
How do I pay my bill online with EON?
You can use the EON app to pay your bills online. Just download it from the Google Play Store or Apple App Store to enjoy a more seamless bills payment experience. Pay your bills through EON by following these steps: a. Go to "Pay Bills" on your EON dashboard b. Select a biller c. Select a source account d. Input transaction details e. Input OTP f. You have successfully paid for your bill through EON!
How safe is it to pay bills online with EON?
EON employs bank-grade security features to ensure a safe and reliable online bills payment experience. We use two-factor authentication (device registration and OTP) and comply with Bangko Sentral ng Pilipinas (BSP) regulations.
Why did my online bills payment fail?
It might be due to insufficient funds in your EON account. As a reminder, please make sure to always top up your EON account before doing bills payment. If you have sufficient funds and your transaction doesn't push through within 24 hours, please don't hesitate to reach out to us!
Will my bill be paid instantly?
EON gives you an easy and quick bills payment through the EON app. It is credited in real-time, however depending on the merchant or biller, it may take a few business days to reflect the payment in their system.