How to Transfer Money
to Other Banks
1
Log in to your account
Tap "Send Money" in the "Products and Services" menu and click "Bank Transfers".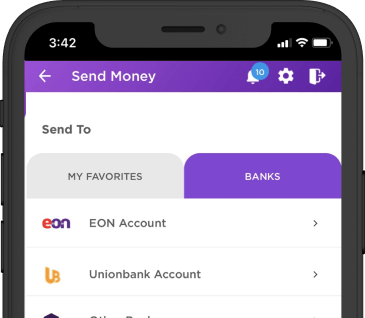 2
Select InstaPay or PESOnet
Select the recipient's bank and fill in the required information.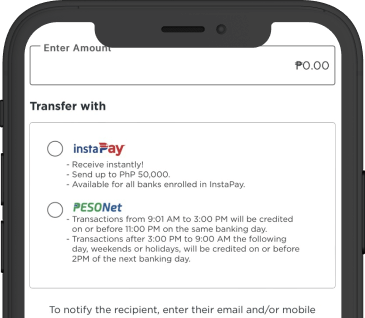 3
Confirm
Confirm your recipient's details and recheck the amount you're sending. You'll get transfer confirmation after you complete the transfers.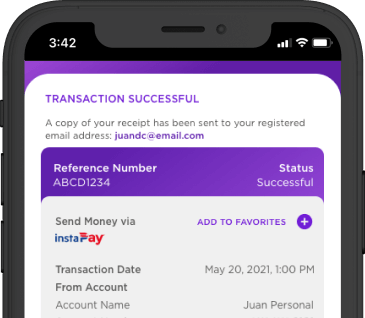 Benefits of Cash Transfers
to Other Banks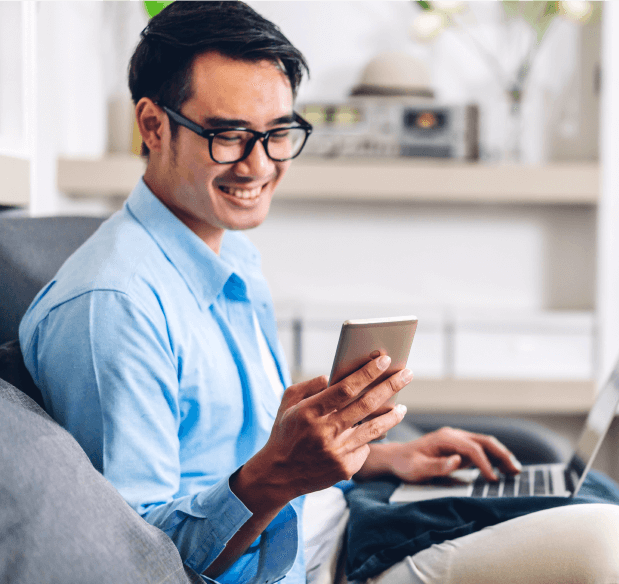 Cashless Convenience
You don't need to handle cold hard cash when sending money to other banks. With EON's cashless transactions, you can send money with just a few taps or clicks.
Consolidated Transfers
Enjoy the ease and convenience of consolidated transfers and send money to multiple bank accounts in a single transaction.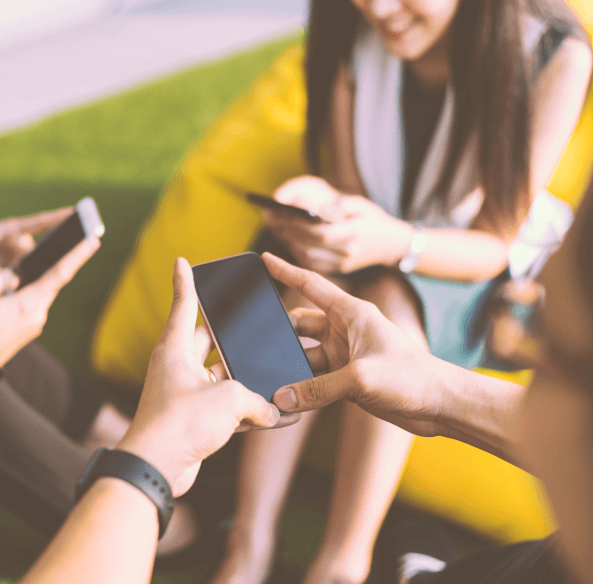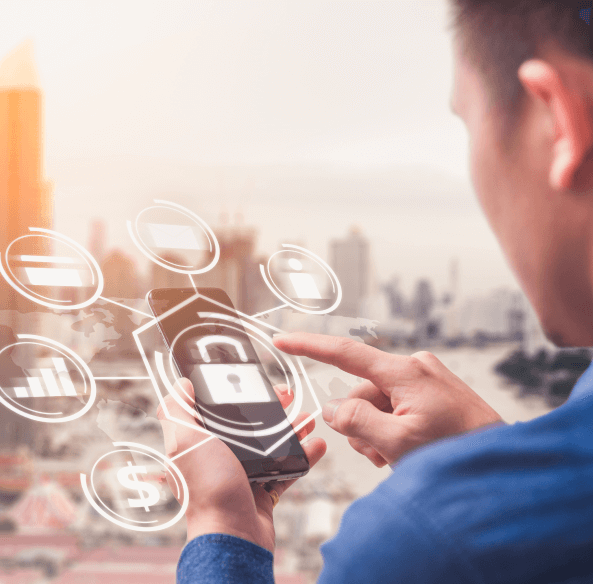 Safe and Secure
EON employs bank-grade security and encryption to ensure your money and personal details are kept private and safe.